Purchase Guide
April 17, 2020
2021-01-06 6:23
Purchase Guide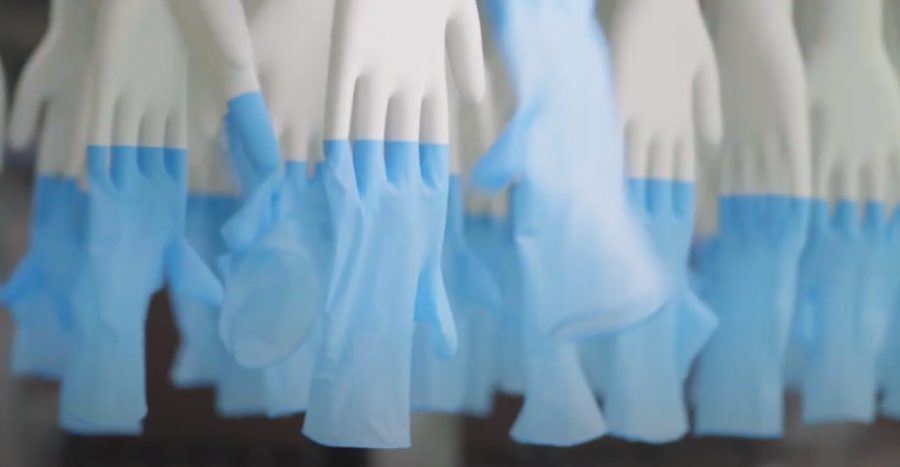 Accepted Currency
All the prices of our products are in US dollars. We mainly accept payments in US dollars, meanwhile other major currencies are possible but the total amount will vary based on the target exchange rates and tax policies of each country.
We Accept Bulk Orders
We understand the SOP of bulk orders transactions and familiar with LC/TT and other payment methods.
Purchase SOP
MOQ:
1 container 40 ft. (1 container = 33,000 boxes*)
*100 pcs/ box

We only do Ex-warehouse (at the moment) and can be subject to change from time to time depends on the source.
We have basic standard certifications which are – CE, ISO 9001, ISO 13485, EN 455
The lead times are 35 to 40 days pre-order delivery date.
Payment terms could be: (subjected to quantity)
1. 100% SB-LC
OR
2. TT 50% deposit upfront, balance 50% to be paid after SGS Inspection
Take note that we have a few manufacturers who we're dealing with at the moment and please take note that all the above SOP can be subjected to change.
Once you've provided us with the PO, we could proceed with the FCO, Payment Order, etc.
This is it, in a nutshell. We try to simplify it as much as possible.
We would like to add, with a lot of growing concern of fraud cases in the PPE market globally (which is making this industry extremely hostile for us, to be frank), we always encourage our clients to do due diligence to verify our company.
You may verify us with the government agencies in Malaysia as we are registered in the Malaysia Rubber Association, which is a government agency who authorized companies in the rubber export industry. You can email us on client@medrux.com to request certain certification to proceed with your due diligence.
Furthermore, we are also registered in Malaysia External Trade Development Corporation (MATRADE), which is a government agency under the Ministry of International Trade & Industry that helps Malaysian exporters to expand & develop their market. Just search 'Yummylooks Sdn Bhd' and you'll find details of our company. I've also attached our license below for your reference.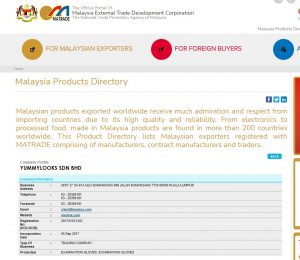 With the scarcity of gloves at the moment, we try our best to secure the nearest batch at the best price & have it delivered to you as soon as possible.
Do let us know which options you are keen on & we shall draft a proposal accordingly and send you all the certifications along with the technical sheets based on the options you're interested in.
We could even schedule a Zoom meeting at your convenience to further discuss your inquiries so that we could understand your requirements more such as your preferable quantities, payment terms, etc.